Here is a photo recap from my recent excursion to Agenda's fall show.
Fuck Krew: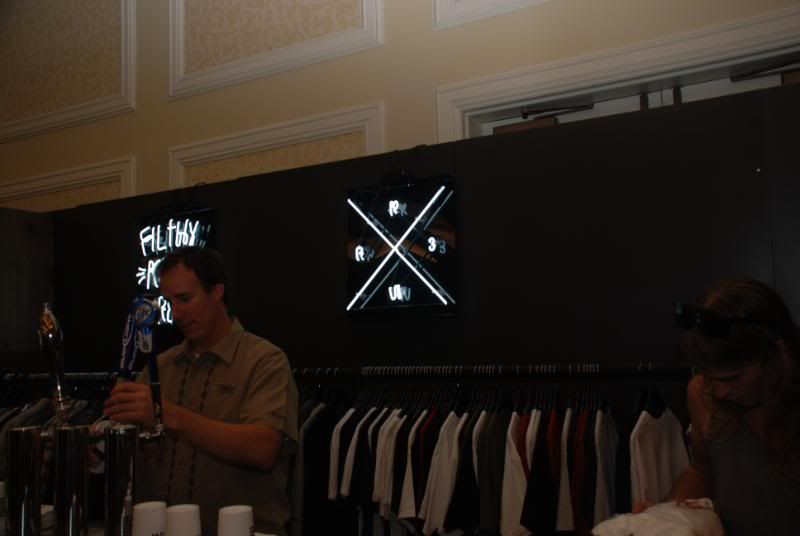 Free beers! Oh, no only for buyers. Wack. Youre going to deny beers to the writer of the most influential blog on the web? Well, fuck your skinny jeans and long hair cornballs. Krew used to be that ish, now they have fallen off. Not a good look...
The Grenade crew: Kass, Dingo, Vito, and others...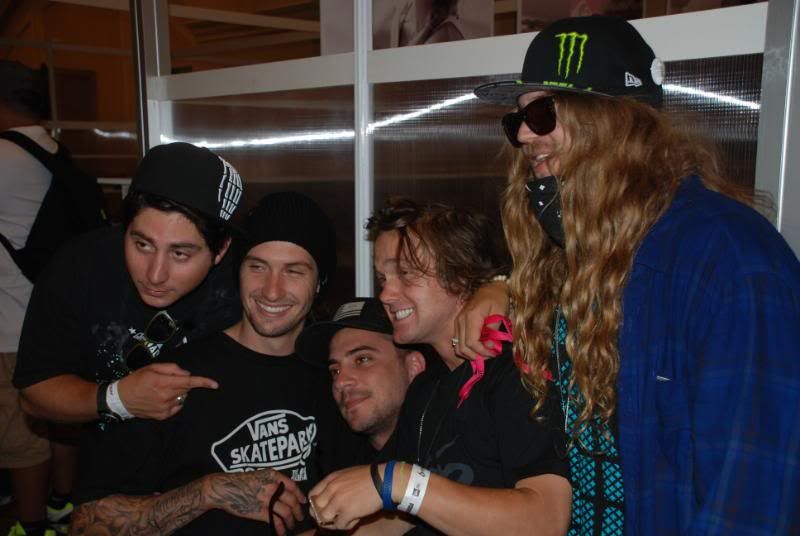 Dante Ross and Felix Arguelles (spelling?)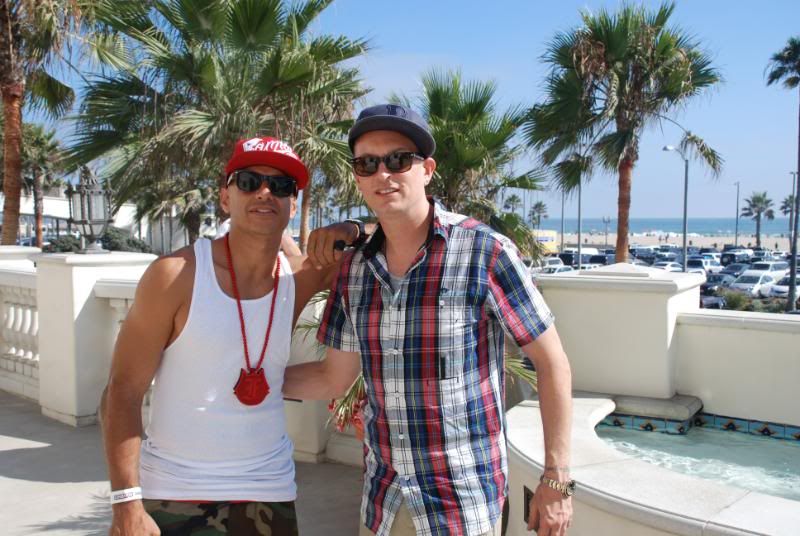 Dante Ross is my favorite white boy for real, and Felix has been a staple in skateboarding for decades. Unfortunately for Felix, he's now pushin that Famous Stars and Straps stuff a little too hard for my tastes... but hey, to each their own. It surely doesn't take away from his contributions to the world of skateboarding tho.. And what can you say about Dante? This dude used to be the road manager for Eric B. and Rakim. He managed Ol' Dirty Bastard for cryin outloud.. This dude is so fuckin' hip hop.. See video below from theberrics.com series "hip hop history 101"...
Cute little birdie at the Agenda booth, she was cool enough to watch my backpack for me. I see you Monica. She didnt want me to take her picture, so obviously I did...
Drama in the building..
Side note, the Young & Reckless brand is run by nothing but 40+ men with bad haircuts... Here is my best attempt to get some evidence of these old bastards..
Is that a wave cut? Jeezussss homie not a good look.
My feelings on Young & Reckless go like this.. I think Drama is pretty funny on the fantasy factory stuff, I think he had a good idea for his branding, and with Rob Dyrdek's help, this company should be HUGE, unfortunately, the designs are stale and boring, the management are a bunch of old dudes tryin to stay hip and relevant, and overall this brand is just lacking. Add to that the fact that Drama's "manager" is a tool belt, and the shit just doesn't get my stamp of approval. Sorry Drama, but youre still my boy..
Snoop made an appearance:
HAHA... So the story goes like this.. I got incredibly drunk early in the day. Like, I started on the sauce around 10 am, drank solid thru 4:30 or so, and went back to the homie's crib with a genius plan... I'm gonna take a quick nap, and recharge the batteries then hit the club hard.. Unfortunately I woke up more drained than when I went to sleep, and barely had it in me to go to the after party. But I did indeed go, unfortunately I missed the Warren G. performance, but such is life. I'd like to take a second to give a shout out to Panda from partywithpanda.com for takin a shitload of flicks that I missed when I left a bit early that night. If you didnt get what you were lookin for, check out his site, he did a great photo essay, or whatever you want to call it..
On to the Black Bull chop house for the evening's festivities..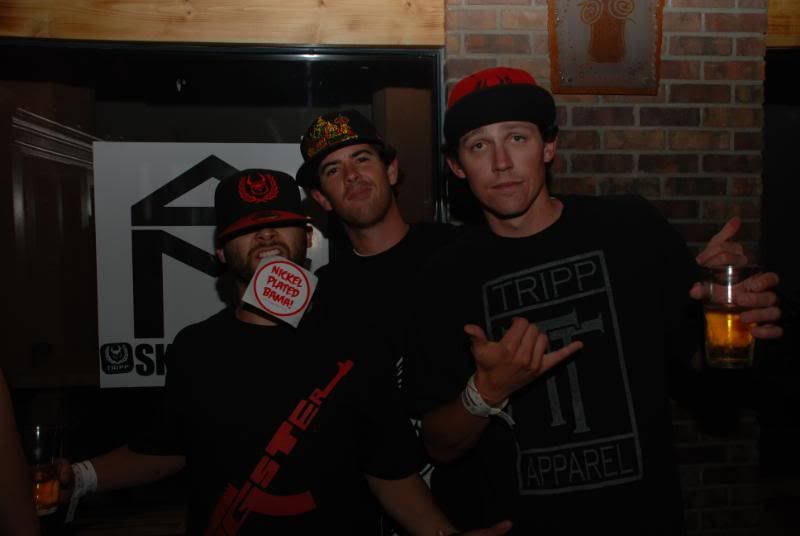 This homie was AGGRESSIVE with his pursuit of chicks, it was no joke...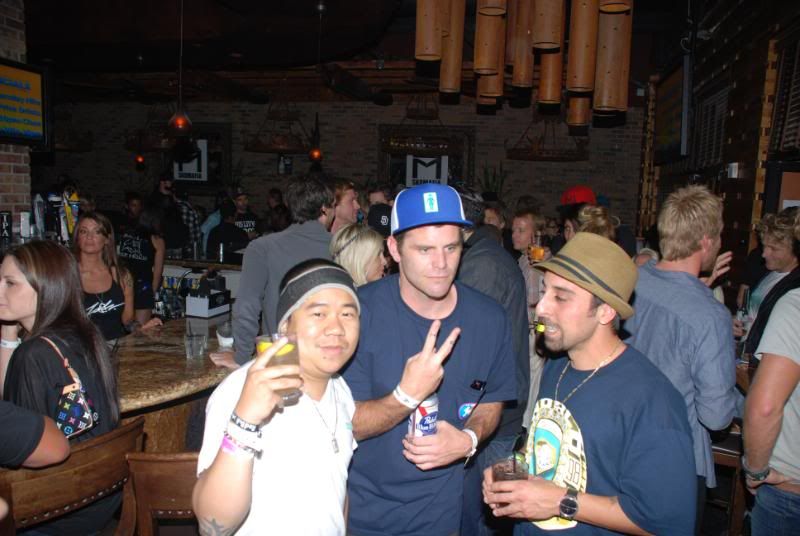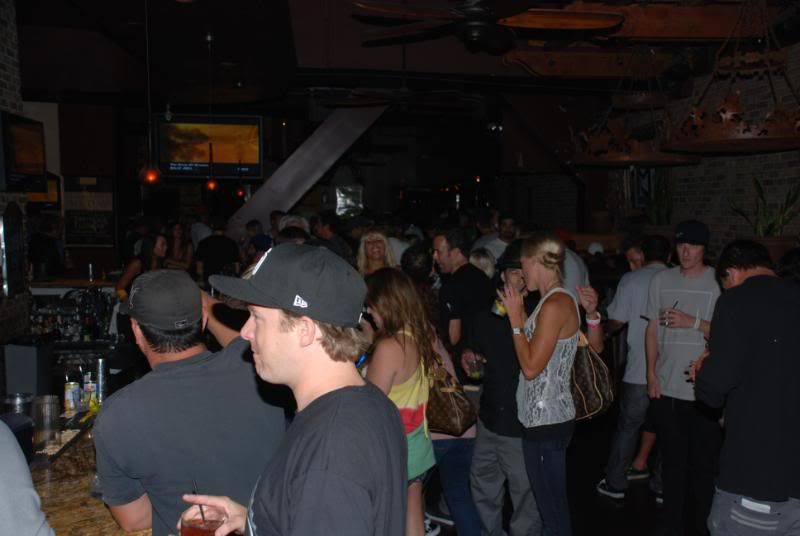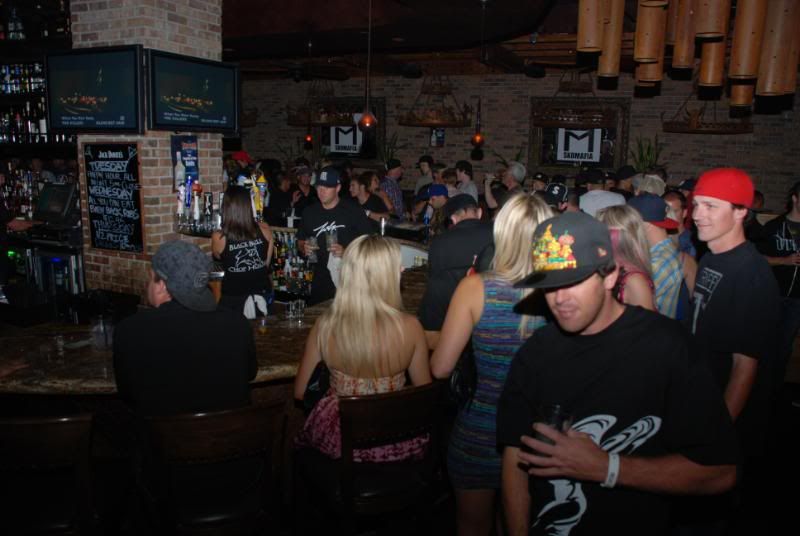 -Oliver Wrist