Back in January, me and Smalls (Fuzzy Badfeet) took a trip down to huntington to go see the Agenda Tradeshow. For those that don't know what Agenda is, it is a meeting of all relevant clothing lines in the street, skate, surf, and snow industries showcasing their upcoming releases for the new year. You can't buy anything there, but the reasons to go are endless. Networking, partying, and photo-ops top my list. Anyways, back to the point, me and Smalls drove down to Huntington to meet up with my man T on the Thursday night before the show. Friday morning we got up and hit the show early. First drinks started around 10:30 and it continued from there. For the record, I didnt take too many photos at the show, saved all that for the show's afterparty. Onto the flicks...
Agenda day 1: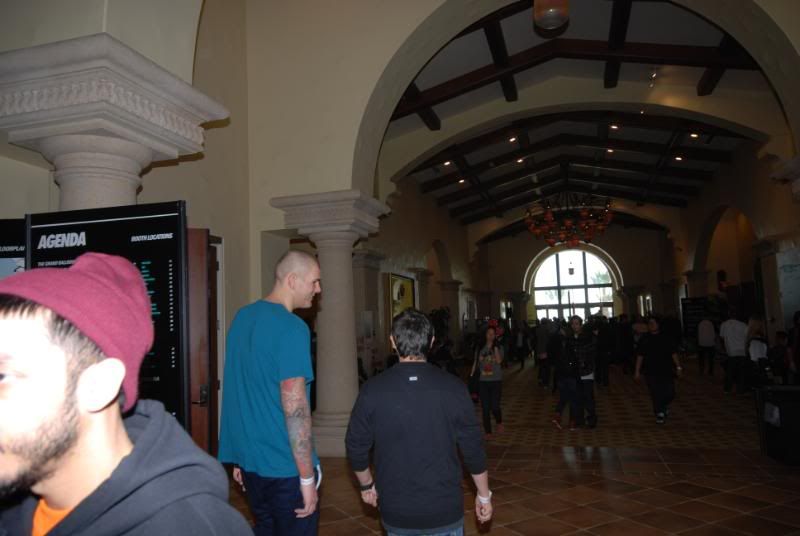 That guy was at least 7 feet tall and had the biggest feet I have personally ever seen.
The racoon tail is still a big deal to some people..
JSLV holdin it down.
The one and only Revok doin his thing.. (to see the finished product of this painting check out Revok's blog at
Revok1.com
)
Good photo of T (no homo).
Lurker flick of Eric Koston (one of the all time greatest skateboarders ever)
yuppie hipster with a tye-dye shirt. Smalls' face says it all.
We drink our lunch.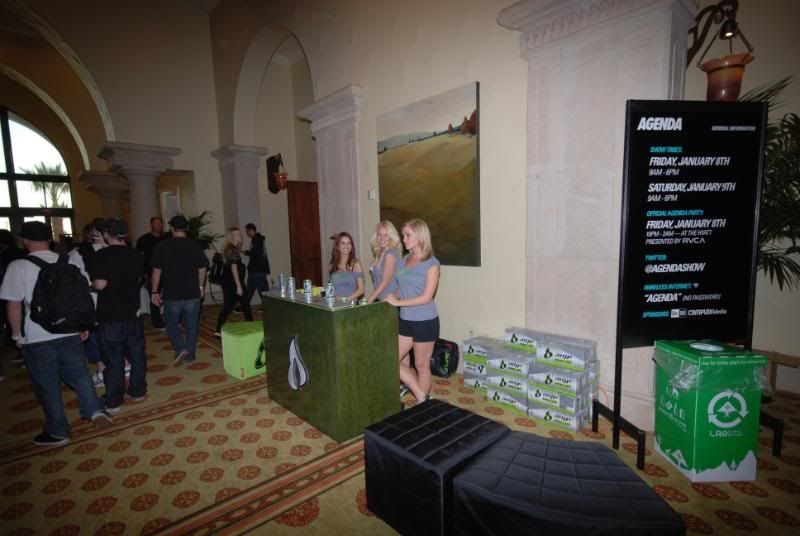 Monster? had the market locked, couldnt get a vodka red bull for shit. Whatever tho, the whores were dressed appropriately for ruining my drinking day.
A little flashburn on his face, but Butteryass Donovan from Butteryass Mondays was in full effect. Homie is hella quiet and deaf in his left ear!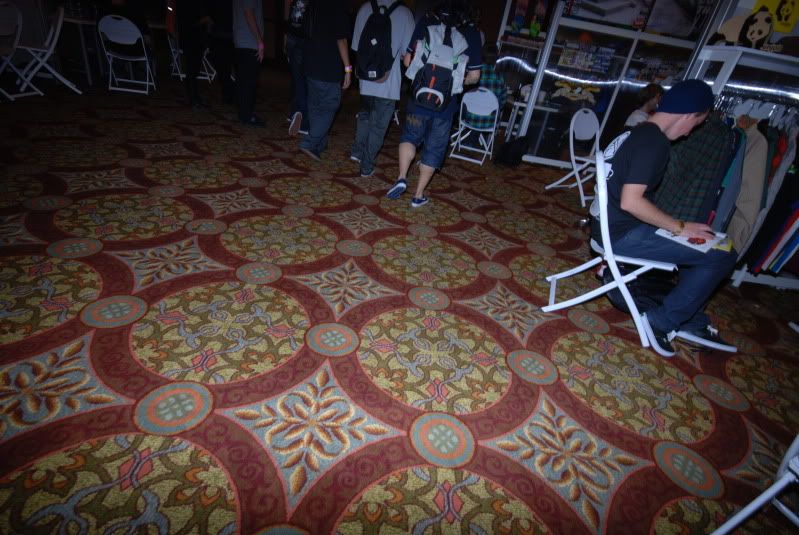 I was late with the camera, but Smalls pointed out that homie had to have the biggest calves we'd ever seen.
Zoey led me on a tour thru New Era (thats a whole different post).
-----------------------------------------------------------------------------
Night time. JSLV party: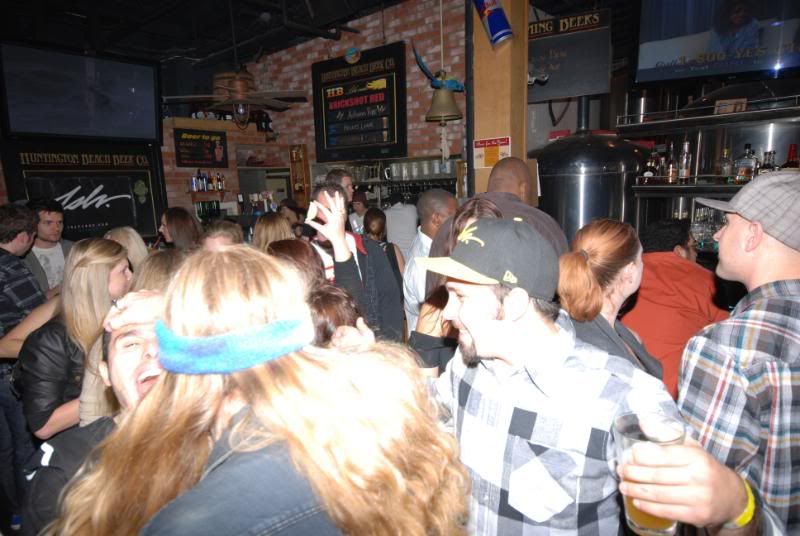 Thought this dude was a total lame, actually super cool cat. no homo.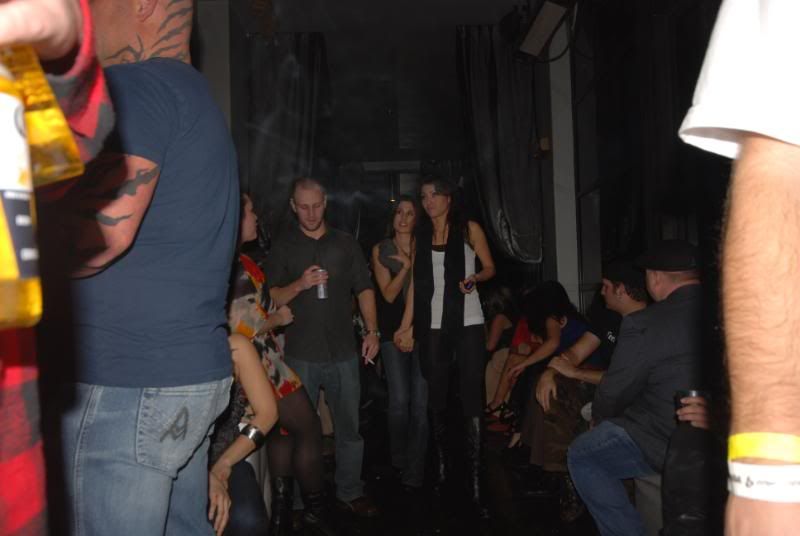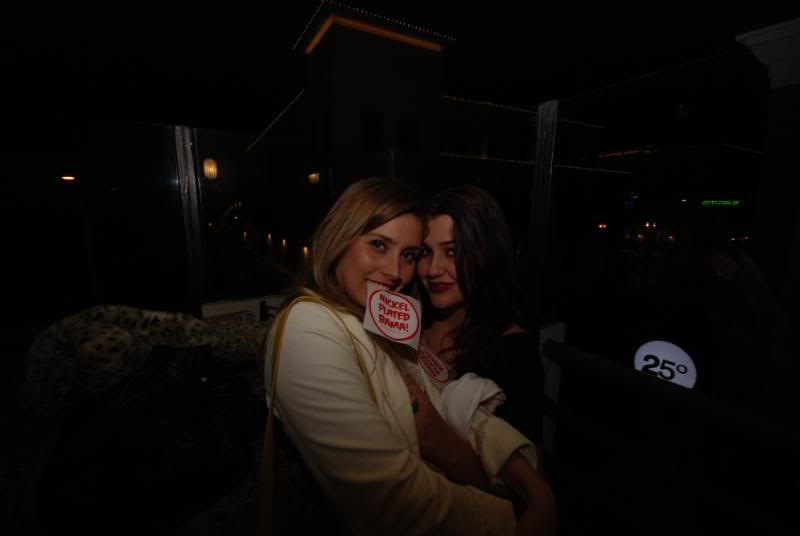 groupies.
"what am i supposed to do with my hands?" "pull your tits out of course."
Brothers.
Cougars love the camera.
That guy = photobomber of the century.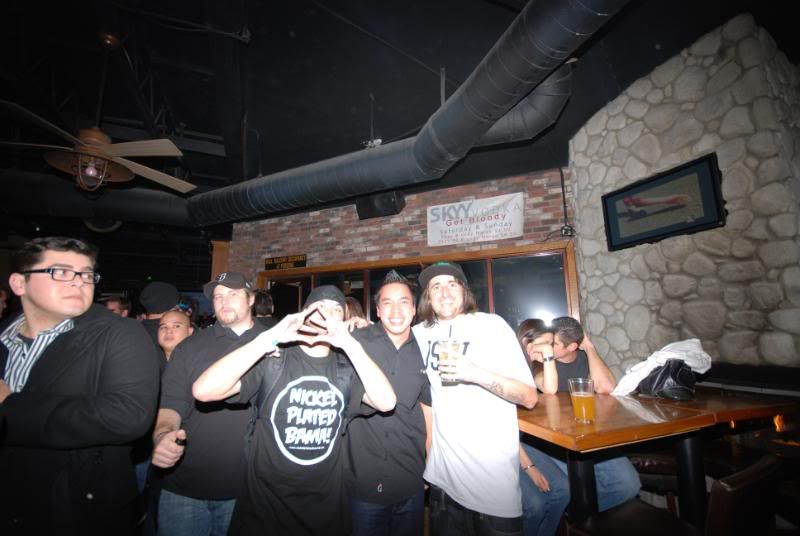 JSLV represent!
Right about this time the flash on the nikon started to die, so one of the bussers from the bar took it upon himself to run across the street and buy me new batteries. I kicked him down a BAMA shirt, everyone was happy.
BAMA team, minus T on the camera.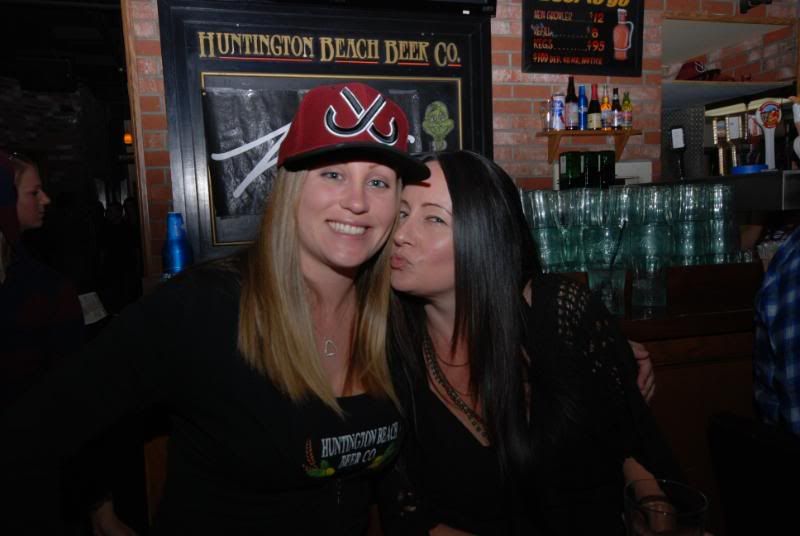 This girl was down but she had the hater ass little fat friend who refused to have her picture taken, but you know me, I got the photo...
Bitch. Maybe next time you'll act right and won't have to get called out and made fun of all night.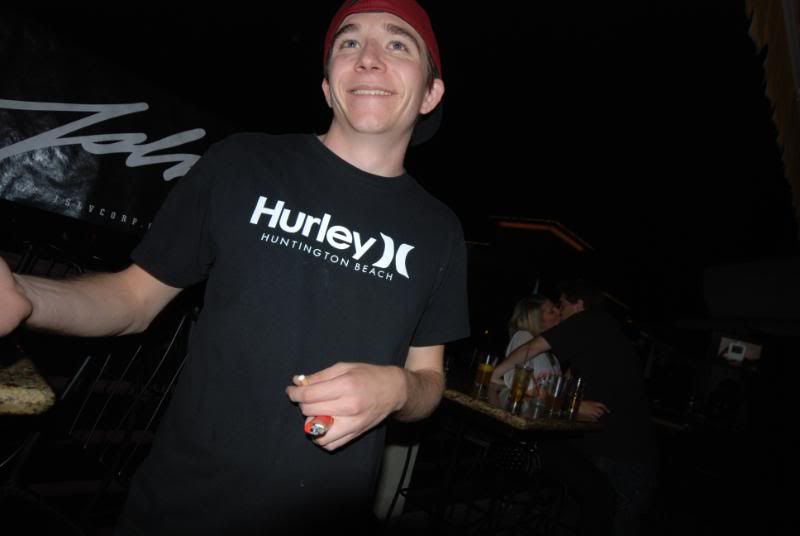 The busboy from earlier that went and got me batteries. Good lookin homeboy!
Sk8mafia/JSLV homies holdin it down.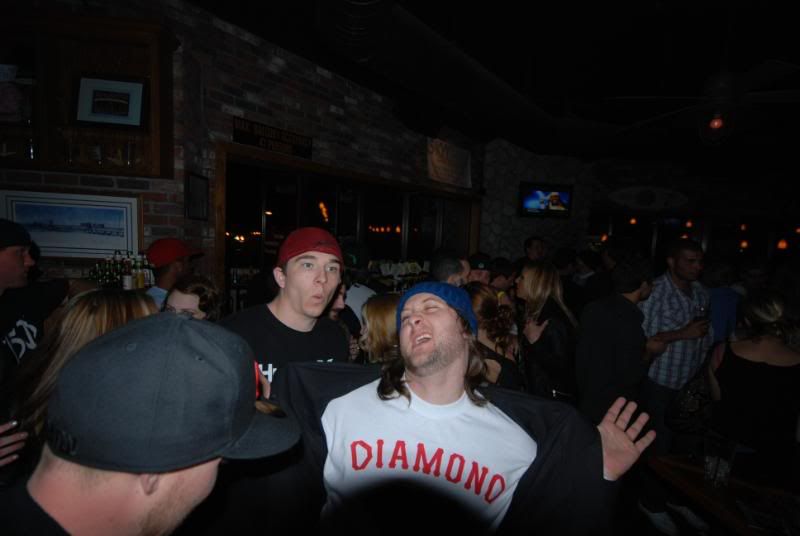 Old Vice City native Ryan, works for Diamond Supply Co. now. Holler at me peeimp!
This brotha right here was runnin mad game, i just cant remember what the game was, or why.
Saw this lil biddy 2 nights in a row, she was cute, but i can't remember her name. If you read this, holler at me nickelplatedbama@gmail.com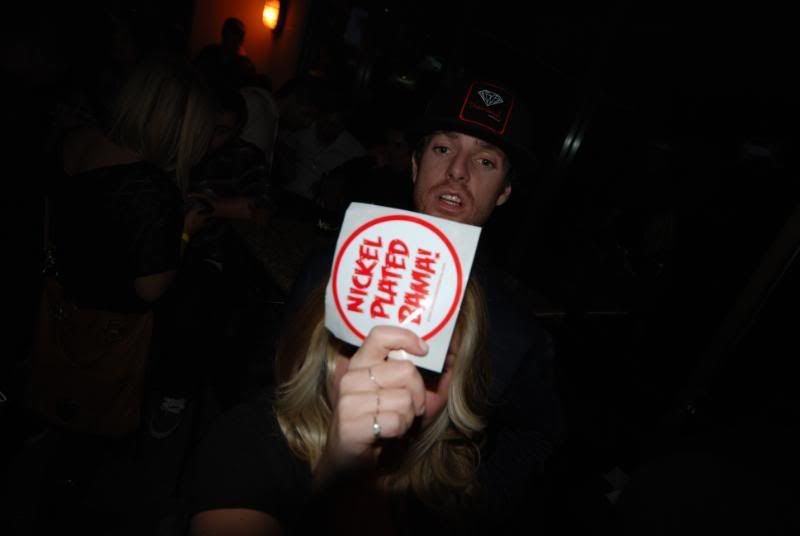 If you got love, put it up!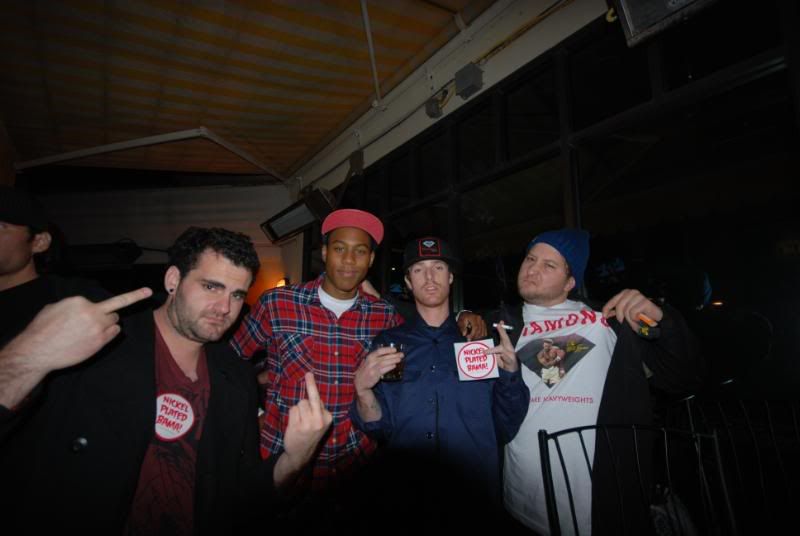 So there's a few from the first night of the Agenda weekend. Tons more, but I don't really feel like weeding thru them.
Interesting story from the night: we werent in the bar more than 40 minutes before me and smalls got the boot for medicating. But like the boss hoggs we are, we just stayed and the bartender that tried to give us the heave, ended up asking for a shirt and wanted her picture taken. I took the photo, but it wont get posted. Bitch, recognize game.
Part 2 tomorrow if i feel like it. Then, when I find my USB cord, photos from NYC/East Coast trip will be up.
January was a hectic month, but a good start to what is sure to be a great year. Peace to all those who got love for Ollie and squad, and a big middle finger to those that don't.
2010 is the takeover. Big ups to Smalls holdin down the BAMA across the pond in Europe. Do it big little brother.
Love.
-Ollie the photog