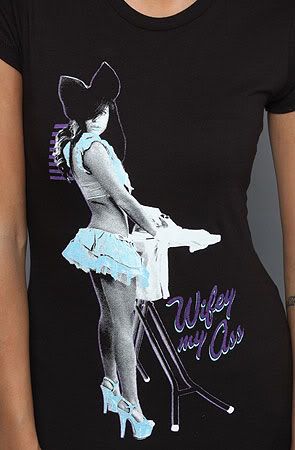 Above is the knock off, out right bite of an otherwise great concept piece by TITS brand... Slowly but surely becoming one of my favorite clothing lines. Their work is super clean, and emcompasses one of my 3 favorite things in this world... TITS. (If you're wondering, my 2 other favorite things in this world are ME and ASSES.)
And the original piece by TITS...
Some cats are just shameless when it comes to taking someone's ideas and making them their own. If you want to blatantly jack someone's ideas, at least credit the source... Thats all I'm sayin...
Check out
TITS
by clickin the red and support a solid line.
-Olls