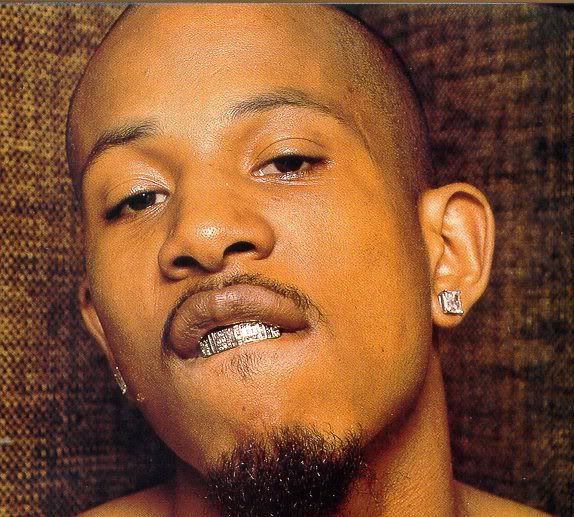 This day has seriously been on my mind for years now. The release of Jamal Barrow a.k.a. Shyne Po of the once infamous, now debunkt Bad Boy family. Oh you didn't hear?
Combat Jack
put the people up on what was really poppin' behind the scenes at Bad Boy over on his blog,
Daily-Math.com
. The Reader's Digest version goes like this... Diddy tried to strongarm Interscope records, frontin' like he was still top billin' for the heavy loot cakes, Interscope responded with, what now looks to me, like a straight hostile takeover and sat Diddy's punk ass down with the quickness. Bad Boy headquarters is now officially closed down, and Bad Boy records as a label, as a movement, as the epicenter for some of the most classic hip hop tracks ever created, will now be manned from a corner office at Interscope records, withOUT Diddy pullin the strings.
Wait... Seriously? Bad Boy with no Diddy? I'm gonna go on record now and say that Bad Boy will never officially release another GOLD album for the rest of it's existence. The wheels have fallen off. The dynasty is finished. Like so many before it (read: Roc-A-Fella, Death Row, Loud, etc.), Bad Boy has gone the way of the Buffalo. Has the last great piece of Hip Hop history fallen at our feet? The signs of Armageddon are real people. Let's read thru Nostradomus' works and cross reference the words Diddy/Bad Boy/End of Times, I'm sure Science can figure out a way to Blame Puff for ending the world. I mean, he did end Shyne's life...
Or did he...?
I'm not sure if it is neccessary or not to give the back story as to what happened that cold New York City night that ended with Shyne takin' the hit for the squad (like a true soldier), but I have to assume that all the minions and followers are not quite "up on shit".
The story that I believe most, (again, no one but J.Lo, Puff, Shyne, and a few other select individuals truly know what popped), is that Puff got yoked, decided to flex his bitchassness and pop a few shots at some cats to impress J.Lo, then threw the gun in Shyne's lap and said: "Do you want your record to come out? Take the heat".
Shyne, at this time was still a 21 year old goon straight out of the gutters of NY's mean streets, thuggin is in his blood, and at this time in the world of hip hop, what Puff said, was gospel.
Fast forward 3+ months, Shyne is facing 10 years for attempted murder, amongst other things. The verdict is read. Guilty.
The man who was supposed to bring Bad Boy back to the spot they so desperately sought after the loss of Biggie, is now takin' that trip up North for what, on paper, was reading as 10 full years.
Shyne goes up, and Diddy does as he promised and releases Shyne's first solo album to critical acclaim.
Pause... Some posts require some background music, and this, my dear friends, is one of them.
Press play before you move any further.
Shyne is the definition of Bad Boy. At the time of his arrest, Shyne had quite literally been, quote, unquote, "fuckin with" Puff for no more than a few months, but still sacked up and took the heat for Diddy's bitch ass to prove himself worthy of the throne that Biggie had left vacant some 2 years prior.
I'm gonna say this now and stand by it 'til the day I die, Shyne had the potential to be, excuse me for this, "That Nigga". I mean for real, for real. Shyne had it.
So now Shyne is hemmed up, troopin the bid like a loyal soldier.
The paparazzi caught Puff after the sentencing and asked him how he felt about the verdict...
Me too Puff, me fucking too.
This was all in 2000. In the years to follow, Shyne would remain silent behind the walls, never speakin out about the night in question, never givin up Puff and fingering him (no homo) as the man responsible, and how does Puff repay that debt?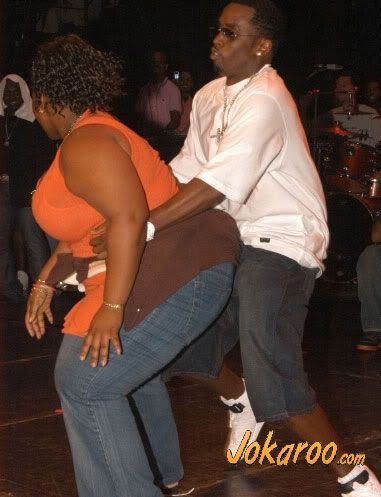 naddagoodlook Puff...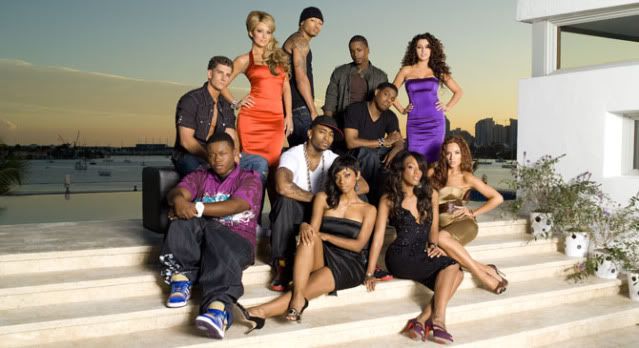 The legacy that once housed the likes of Craig Mack, Black Rob, Notorious B.I.Fuckin G., The Lox, Junior Mafia, Lil Kim, etc. is now home to wack ass bullshit artists and cat-like motherfuckers like Que?
Oh hell nah Puff. Biggie is rollin in his grave every time Making The Band hits the airwaves.
Oh, and let's not forget the fact that Puff actually turned this hoe out:
(Quietly, on the low, yes I would.)
Where was I?
Oh right... Diddy is out here doin the Harlem Shuffle and building an empire all on the back and shoulders of Shyne's word as a man. It's the code of the street, it's the world I live in, "Snitches get Stitches", and Shyne never snitched. Not a word.
Let's just say, Shyne is out, and EVERY record label in the world better be offering up MILLIONS to my man.
I also firmly believe that Puffy needs to catch that realll ass whoopin' immediately. You can't pay back 10 years of someone's life, but you damn well better be comin correct with those "thanks for not snitchin" checks. I mean, I know Puff goes hard and strong arms these featherweight new-jack Making the Band types, but let me see you try that shit with Shyne Po. I'd give anything in the world to be in the building first time Shyne locks eyes with Diddy.
Don't think for one second that Shyne's rap game slacked at all, HELL NAH. If anything, my man is sharper than ever, I mean, bein locked up for 10 years with nothing but hatred in your heart and a brain full of thoughts, a man is bound and destined to produce one of the greatest albums Hip Hop has ever heard. Be checkin for that new Shyne album, whenever it drops.
Big ups to Shyne for being one of the last real soldiers in this bitch-ass infested world of hip hop.
Chuuurch.
-Ollie da Don