And still, I am not all that intrigued by the NBA playoffs. Granted, these playoffs have shaped up to be a bit more compelling than previous years, but nonetheless, the wrong teams are winning.
I think it is fair to assume that 90% of the world (the other 10% are Nuggets or Magic fans) wants to see a Lebron James vs. Kobe Bryant final. I know I do. So with the Cavs currently down 3-1 in their showdown with the Magic, and the Lakers knotted up at 2-2 against the Nuggets, the world is starting to worry about not getting what they want.
Here is a brief recap of the Cleveland/Orlando series in picture form...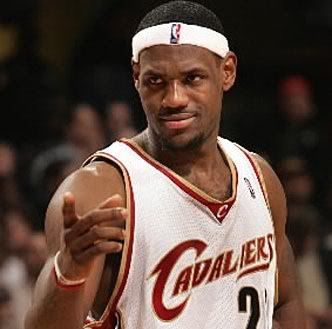 Lebron, you need to be doing alot more of this...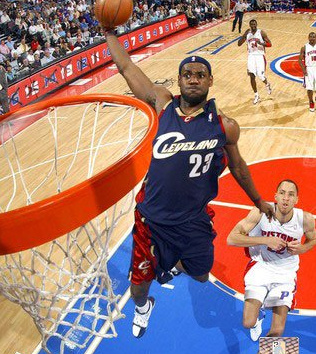 and alot less of this...
Meanwhile, this guy...
has been doing nothing but this...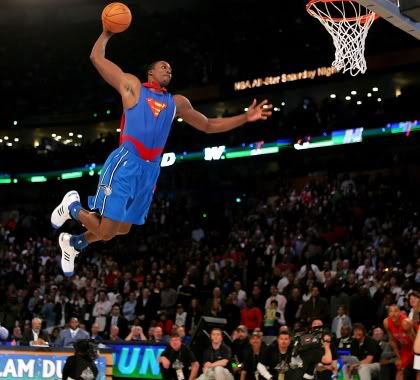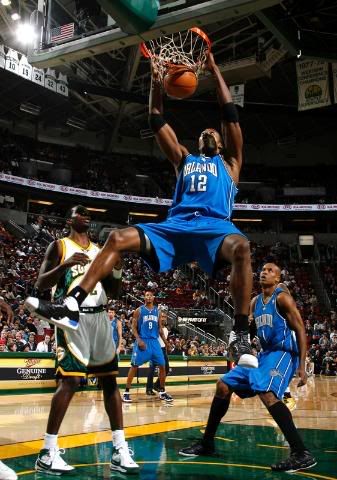 and the rest of the Cavaliers squad has been gettin served by a cat that looks like this...
HAHA. Flat out unacceptable. All I can say about this series is that Cleveland's running over of those weak ass 7/8 seeds in the first 2 rounds proves one thing...
Man, that shit is classic. Pure. Raw. Emotion.
Now to the Lakers/Nuggets series. I can't figure this shit out. Trying to bet this series has been nothing but pain for me, so I am going to take a different route to find out who ultimately will be the winner of this series.
Lets take it to the stars of their respective teams and their wives.
First up we have power couple (barf) Carmelo Anthony and Lala Vasquez (of MTV fame?).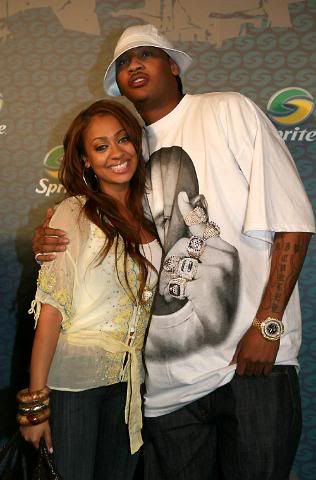 Why does Carmelo insist on wearing those god awful bucket caps?
I can't front, Carmelo has been a straight up beast in these playoffs and continually taken it to Kobe every chance he gets.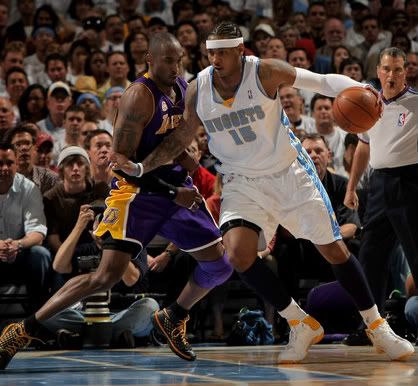 Those bucket caps are really quite faggy, so several points get deducted right out the gate for wardrobe choices.
Now we get to young 'Melo's piece, the lovely miss LaLa...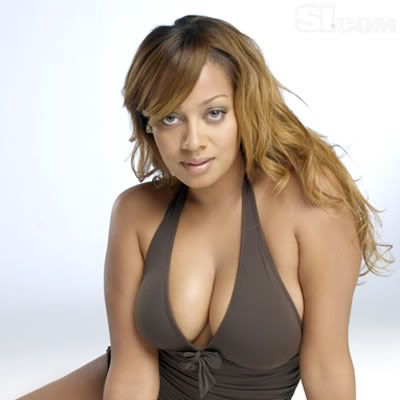 Silky smooth skin tone. Chest plate on blast. That "good" hair. Thicker than a snicker, and then you get to the tail piece and it's just.. "eh"...
you see what I'm sayin...
Carmelo gets redemption tho because rumor has it that he was gettin some side cut with one the BAMA's current favorites, ms. Meagan Good.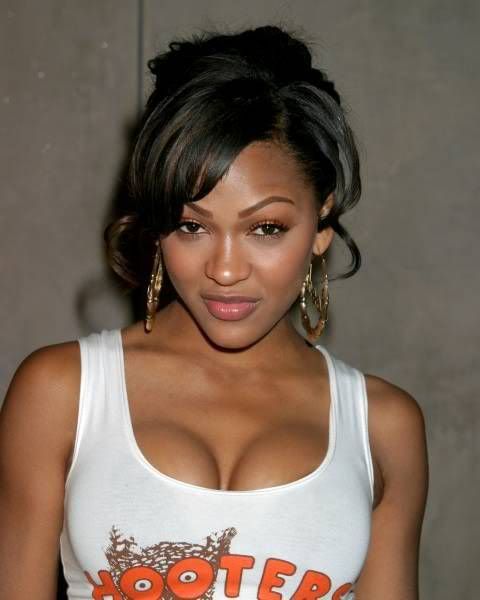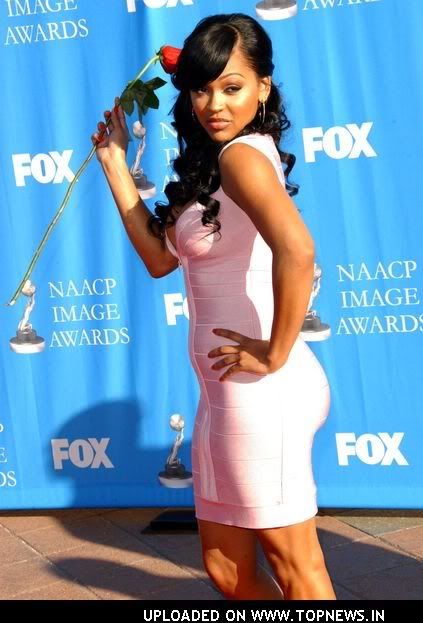 Go 'head girl...
Everyone knows Kobe's wife is a rider. She took the hit when Kobe caught that rape charge, and she looks good for a mother of 2(?)...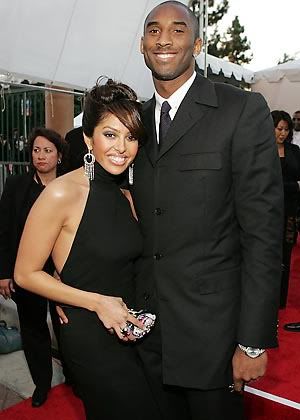 lets see the summertime 2 piece...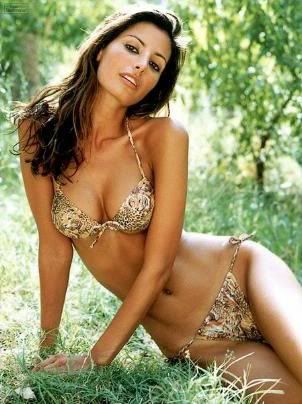 I aint mad at that Vanessa.
I think Kobe wins the battle of the wives, but unfortunately I found this photo:
and we asked Lebron what he thought: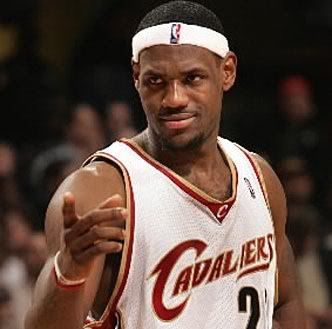 Yeah, my sentiments exactly.
Now I know I called the Lakers to win the Western Conference and I'm gonna stick with 'em, but just know that I won't be surprised in the slightest if these Nuggets pull it off.
-Ollie the analyst