So last night was the season finale of American Idol season 8 and I honestly couldn't give a fuck less. A few highlights of the show:
1. Bikini Girl Showed up with fake tits to extend her 15 minutes of fame. Not to be outdone, Kara Diogurdia (however the fuck you spell it) gave the world a little flash...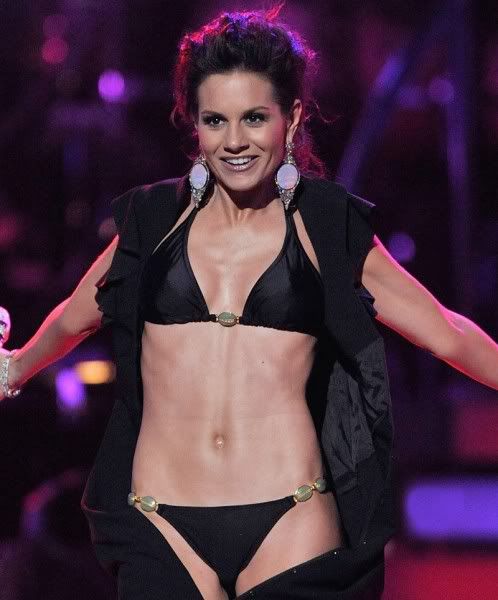 Nice smooth stomach goin on right there Kara, I ain't mad atcha.
New joints (tits) look aight, she looks alot thicker now too as compared to then...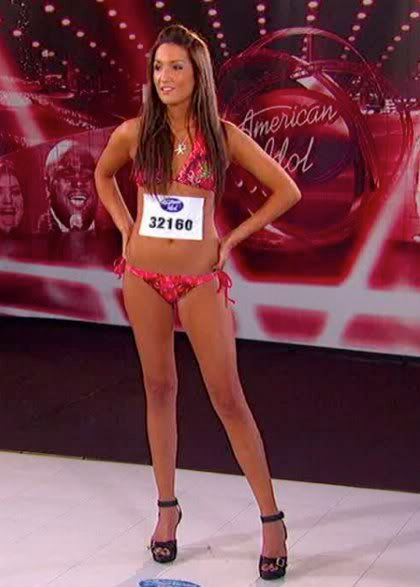 I can't call it.
2. Bo Bice looks like he should be an extra on fuckin Twilight or True Blood or any other vampire spin off bullshit show/movie. (Side Note: I actually liked Twilight, does that make me Gee Aye Why?)
I really dislike that guy. I mean, REALLY fuckin' hate him.
3. This isn't a highlight, but the Spencer Pratt with dark hair guy, a.k.a. Kris Allen won the season...
"Hi, I am literally the plainest contestant this show has ever seen."
The general consensus seems to be that Adam Lambert should have won if you judge on pure talent, but as everyone knows, American Idol cannot get behind (no homo) an openly gay individual such as Adam. I mean, peep some evidence of this dudes cat ass behavior...
Dude looks like Posh Spice. Straight up. Anyways, with photos like that floating around the web, there was no way American Idol was crowning this dude as an "American Idol". That is just way too liberal for the conservative network.
Damn yo, I need to bounce back after that Rocky Horror Picture Show...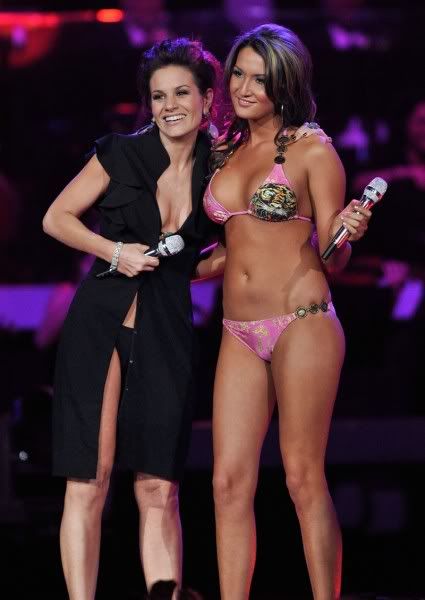 While "Bikini Girl" may not be my particular brand, at least she's got tits and a vagina (I assume).
Can't wait for next season (yes, the sarcasm is there and it's REAL).
-Awful Ollie the Hater