So I'm making my normal rounds on the web, checking out random celebrity gossip sites when I stumble onto these photos of long time favorite Jessica Biel outside the studios of "The Late Show" or some shit:
What the fuck happened Jessica? I mean seriously, just last year you looked like this: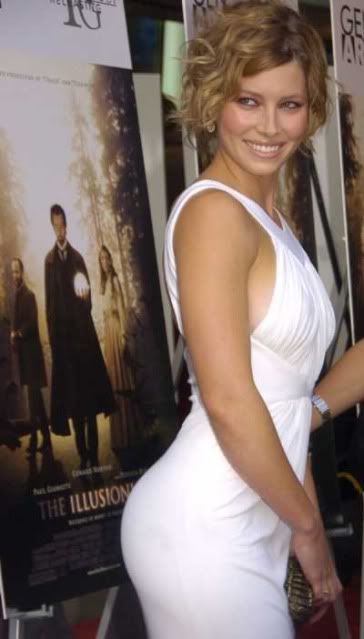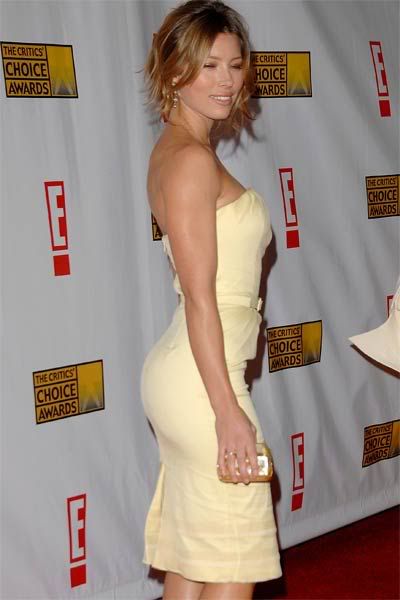 I am gonna go with bad wardrobe decision on this one, but a memo to J Beezy, homegirl, you better double up on the squats/lunges/thrusts. Just last year you were in the running for baddest white chick in the game and now you're rockin the square tail, pancake spongebob special.
I know the boys Brock and Lake from
Us Versus Them
will be chiming in on this one.
So what do the rest of the 6 readers of this blog think? Is Jessica losing the tail piece?
-Ollie