One of the Bamettes hipped me to this the other day. I never gave this chick a second look. I mean, she's fly, but she wasn't packin heat where it counted. Or was she??
That thigh game is ferocious, but is there a tail back there??
You're damn right there's a tail. Is she the new Jessica Biel?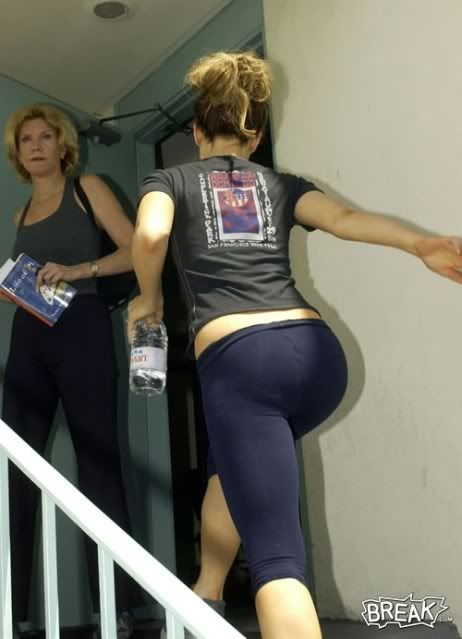 I can't go that far yet. What I can say is this: I have spent an unreasonable amount of time reviewing these photos and I seriously can't seem to find a single thing wrong with Kate Beckinsale. She is as close to flawless as I can find.
Let's review:
Pretty face? Decent chest plate?
Check. Check. Fierce thighs? Smooth stomach?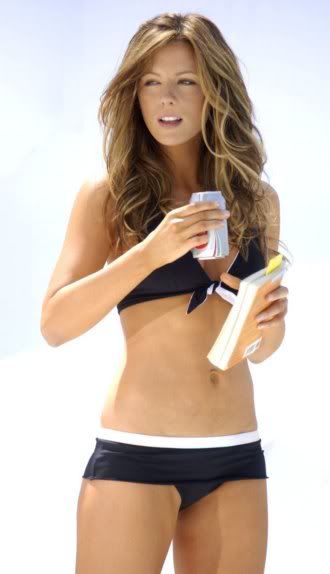 Check. Check. Tail?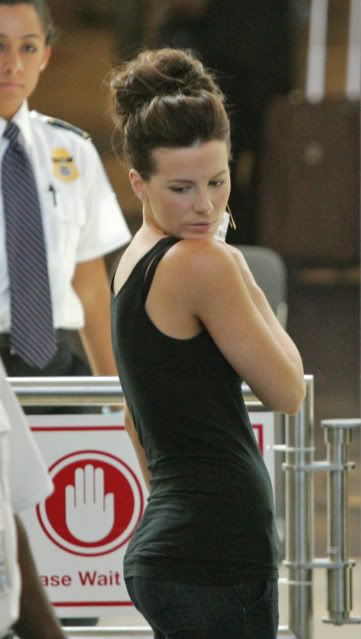 Chiggity Check. Hot euro accent?
Yep. Look out Nelly Furtado, Kate Beckinsale is coming for that #1 spot.
-Uncle Ollie