Seriously, don't ask how or why I came across this, just know that I did.
How fuckin' wild does this cat look? I don't want to go to hard on homie's pigment (or lack thereof), but let me just say that my dude's sangin' career is going about as far as he is without any sun tan lotion on, which is, to state the obvious, not very far.
Am I the only one who thinks this dude has a striking resemblance to fairly well known underground rapper Krondon??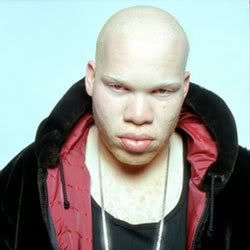 Yikes. Krondon is straight viscious. Dude scares me. Seriously.
-Ollie