Cruisin' around on myspace and stumbled onto this chick: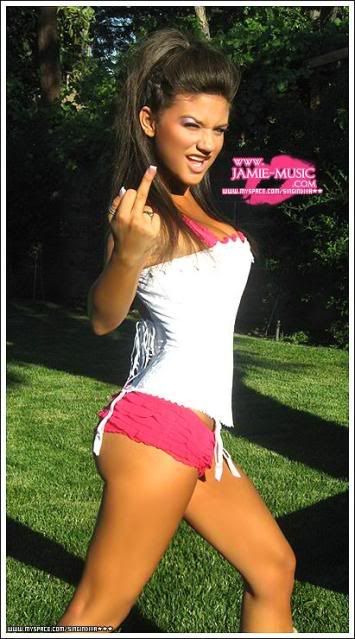 OK, do I have your attention now?
Miss O'brien here is "not a model" she is a "singer". I don't care what she calls herself. She's a slim irish chick (O'brien) and is packin some heat in that backyard.
That's some serious hook and arch game for how slim homegirl is.
I guess it runs in the family:
For someone who isn't a "model" she sure poses alot eh?
Whew. She's doin some work, and thats a work ethic I could get behind.
Meet Jamie O'brien
HERE
.
-Ollie