In the weeks leading up to my little excursion down to San Diego for the ASR and AGENDA trade shows, I reached out to several companies that were supposed to be attending the shows. One of the only other companies (besides the dbags from Cardboard Robot) that took the time to get back to me was PROCESS. More importantly, the man behind the line, Larry Luk. Larry informed me that the line wasn't quite ready for the January trade shows but kindly agreed to do an interview with me. After several weeks of e-mail correspondence we got it knocked out...
Here's the interview:

Oliver Wrist: For the people that didn't catch the interview in Esper-Magazine, lets get the basics out of the way..
Your name, is it pronounced Larry Luck or Luke? My money is on Luke for the record…
Larry Luke: Yea, it's pronounced Luke... just without the "e"
OW: Age?
LL:28 years young.
OW: Company?
LL: Our design company is called Epidemik Coalition (EC). Our house brand and clothing line is called PROCESS. We're launching the line on 03.06.09 in some boutiques and online at
wearetheprocess.com
.
OW: Whose Involved?
LL: There are a lot of us involved with both EC and PROCESS. First of all, we're a group of graphic designers, web developers, photographers, musicians, DJ's and illustrators. We all contribute to each other's projects in different combinations all the time. We host events around Atlanta and we all come together for PROCESS.
OW: How did it start?
LL: PROCESS came naturally from our passion for design. We started printing our own graphic tees as we honed our design skills while in school. With each creative effort came a graphic tee. It was a good medium to experiment and learn on. As we made the decision to take the industry a little more seriously, it was time to rebrand from Epidemik Coalition to PROCESS.
OW: Where did it start?
LL: In the basement of a little graphic design school in Atlanta called Portfolio Center.
OW: Is this the only project you're involved in?
LL: Not at all. Like I mentioned earlier, Epidemik Coalition is our creative agency. We do work for all types of clients that need design in their lives. The solutions and deliverables are all different, depending on the clients' needs. Designer and Production Manager for PROCESS are just a few of the hats I wear on a daily basis.
OW: How would you describe process?
LL: We're a group of graphic designers, photographers, branding experts, boutique owners, musicians, web-developers, and bloggers, that are all invested into this big idea at different levels. On top of that, everyone has their own main gig, and Process is an organic offspring of everyone's creative energies combined. I guess you could say that movers and shakers in Atlanta are down with the Process.
OW: Most people associate ATL with the "Dirty South Crunk" stigma rather than streetwear. Where would you say you developed your sense of boutique-oriented fashion?
LL: We're proud of the Dirty South reputation. We bring it as hard as we can with every effort. I think our line speaks to both the "exclusive products" oriented person as well as the creative/artist/designer person. Being boutique-goers ourselves, we quickly realized that there wasn't a brand from our area that we wanted to wear. So we decided to start one ourselves.
OW: As a company, you guys are staying rooted in ATL, how do you market yourself to the hipster scene of New York or the backpacking skinny jean crowd out in L.A.?
LL: We're proud of where we're from and we aren't looking to market ourselves specifically to anyone other than the folks that "get us". If you hate our part of the country, or if you have preconceived prejudices of Atlanta, then you probably won't want to rep PROCESS. With that being said, we wouldn't want you to either.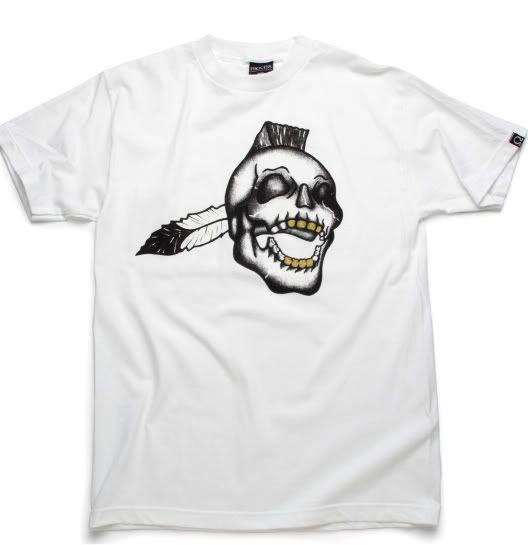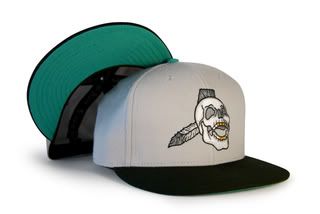 OW: To me it seems like there is literally a new "streetwear" company popping up daily, what separates PROCESS from the rest?
LL: I think the difference between PROCESS and many other brands it the fact that our designs and our line all come from a real place where concept and design play a major role in what we do. Our brand has a sense of aesthetic and ideals that we will not vary from. And lastly, we don't run down the street shouting ignorantly about our line.
OW: How do you feel about the term "streetwear"? (I'm not a fan).
LL: I'm not really sure where it came from and I don't care for it. But I will say that we're not trying to be a streetwear brand. Who knows, we might start making silk-scarves, eyeglasses, and perfumes some day. The sky is the limit. Who knows.
OW: Then who would you consider your target consumer?
LL: Like I said before, our target consumer is anyone that "gets us" from a creative standpoint. We're not looking to blanket the world ala Ed Hardy. We are simply putting ourselves out there as genuinely as possible. We feel that's the best way to get people on board with our brand.
OW: Tell us more about the "noncepts" phrase you coined in the esper interview…
LL: If there's no concept, it's a "noncept". Life's too short to waste your ideas on something half-baked. Design has consequences so your products need to have meaning. Take a look at 90% of the lines out there and you'll see their lack for concept. It's actually really lame to slap a photo of a sneaker on a shirt with a slogan that states your baller status. Weak sauce.
OW: The thing I like most about the Process brand is that it isn't overtly hip hop in its roots, nor is it decidedly punk, or hipster, or scene, its just… well, I'll let you put the word on it…
LL: It's all of that. If you came by our studio and looked at our mood boards, you'd see it all there. But it's all carefully translated into our version of that. Our crew grew up in different parts of the country and we converged on Atlanta and have made it our home base. We've got hip-hop heads, punk rockers, skaters, bikers, etc. We take our influences and distill them down to unique creative efforts. Hence, "WE are the PROCESS".
OW: Where do you want to see Process in the next 5 years? I mean, is it a line you want distributed at ZUMIES, or do you want to keep it more limited and "local" so to speak?
LL: We're taking everything one step at a time. First we need to set it off with our launch on March the 6th (03.06.09). (Editor's note, the line has since launched and it seems that things are going smoothly). After that, we'll see what happens. We're looking forward to expanding into stores by building solid relationships.
OW: That's about it as far as my questions go. So let me just say thanks for doin the interview Larry. Are they're any people you want to bless with a shout out? I mean, you know this blog is reaching world wide now (LOL)…
LL: Shouts to the rest of the PROCESS/EC crew, Georgios, Jorge & Jessica, Ted, Ross, & Erin. Farshad & Sandy with Standard. My family & my girl Lacey. Joe "Focus" Martinez, the next American Idol. Cory, Ryan & Tim with StreetLocal. Aaron Martell & The Joneses. Decatur Dan, The whole El Bar crew, Rob Wonder, Rosa, Colleen, Lord, Cristo, Slugger, Henry, Sumner, Zach Wolfe. Senor Kaos and thekaoseffect.com, Dosa, Prince Presto. Nikki Reid, "The Party Wolf". QC peeps, Josh, Myk, AC, Radar, and Bobby. Rehab family, Demun, Danny, Hano, Foz, Mike, Hood, Lamar, & Crisis. Farshid & Neda, Thoughtmarker blog (Mike Germon), Beep Beep Gallery (James), Mint Gallery (Erica), Sopo Bikes (Rachael), Gail Turner, Ryan James, John Henderson, Nick Cooper, Dr. Finck, Meesh, VS in MIA, King Screen (Dave & Scott), Octane, JDC, Armchair Media, Wade Thompson, Megan Huntz Dresses, the good folks at MODA, Dylan at Edmond, Iris, Kerri Boles, Criminal Records, the Local, Steven Dixey, and anyone else I forgot.
Bubba Sparxx reps the PROCESS, you should too!
wearetheprocess.com
-Ollie