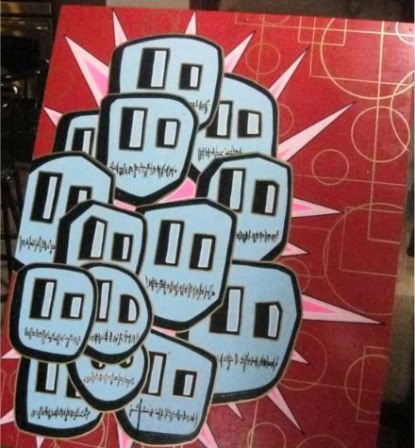 I started this thing like 3 months ago, finally got around to puttin' the finishing touches on it.
Specs: 32"x40" acrylic/opaque/gesso on masonite with 1"x3" frame
Detail:
Pictures do no justice to the contrast of colors.
For real though, PLEASE tell me your honest opinions. Because personally, I am never satisfied with the stuff I paint, so you all have a chance to give an opinion that I will actually care about.
Let the praise/hate begin.
-Ollie