I caught this little gem over on
Warming Glow
and I gotta tell you, while it is a bit longer than the average video posted on here(running at a little over 7 minutes), it is worth every second.
HAHAHAHA!
Dude, So many things to point out.
1. The translation's are pure comedy. You can tell that Mr. Wonka (the translator if you didn't get to the end of the video) grows more and more annoyed throughout the video. I think it culminates around the 4:30 mark when he hits the viewers with this gem in reference to the "gator fur" on display...
"The Gator's thick white fur protects it in the winter". LOL.
2. "The Sea Room"? That shit blew me away. They have 3 fucking fish in that tank.
3
!! How ghetto does that shit look with the cords just hangin all over the damn place? And how 'bout those paintings? They look like they were purchased from a street vendor in Long Beach on a 3 for $20 special.
3. How broke are these cats? Seriously? At the 3:40 mark, peep that extra official 26" t.v. and the Target "red light clearance" special ghetto blaster.
4. And the whips. Let's ask Lieutenant Worf how he feels about these scrapers...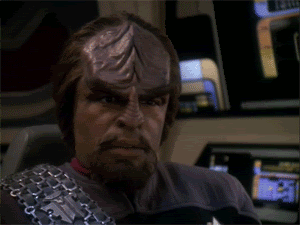 Are these cats really pumped on the 2003, stepside, extended cab, canary yellow Chevy on Pep Boys' clearance blowout aluminum 19" rims? I know cats in high school that have harder whips.
5. How hard up were the producers of MTV for a celebrity crib to run in this episode? I mean shit, was Corbin Bernsen (of "Major League" fame) all booked up? I would have rather seen a cribs episode on Bill Bellamy...
6. This just goes to show how you can take the homie out the dirty ghetto, but you can't take the dirty ghetto out the homie...
7. Is it just me or does Kaine(?) have a striking resemblance to Mac Dre?
HAHA.
P.S. What ever happened to the Ying Yang Twins?
Crunk is dead. Thank you Hyphy movement. R.I.P. Mr. Furly.
-Ollie the hater