I know I've really been on a wrestling kick lately, but I wanted to share a couple photos of my VHS collection.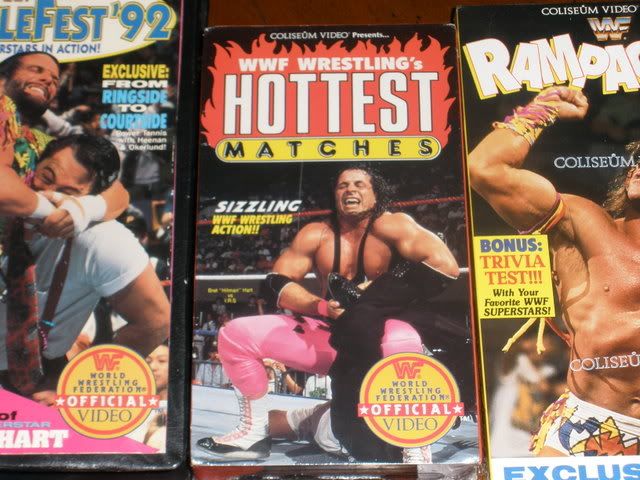 Pictured above are:
Supertape Vol. 4
Wrestlefest '92
Wrestlefest '91
WWF's Hottest Matches
Rampage '92
Grudges Gripes and Grunts
Not pictured is my recentyl picked-up 4 disc set of Wrestlemania Vol. 2 1990-1994.
Get your game tight.
-Oliver The Magnificent