I have touched on my distaste for Lady Gaga on several occasions over the last several months on this blog. I mean, let's be honest, that music of her's is pure trash and this bitch has a schnauz like Gonzo from the fuckin' Muppet Babies...
Is there really any wonder why she is constantly covering that bad boy up with ridiculously large stunna shades?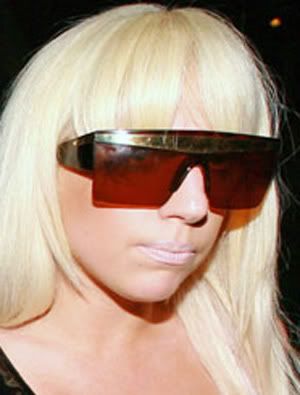 HAHA. So you can imagine my surprize when I stumbled onto these joints (below) that revealed an AMAZING tail piece hiding behind that hideous face of hers... Oh you don't believe me do you?
I know what you're thinking, she's poking it out. There's no thickness there right? WRONG!
There couldn't possibly be a close up of that hook/arch game could there?
Are you seeing that hook? Good lawwdd!
Who knew that this broad:
Was packing this kind of heat?
Wow. Color me a believer.
It's a damn shame her face looks like a failed wire hanger abortion and she dresses like a short bus rider because that ass is thick.
Let's examine the J's to see if we have a complete package here (sans that face, cause Dr. 90210's entire staff workin' round the clock couldn't save this chick)...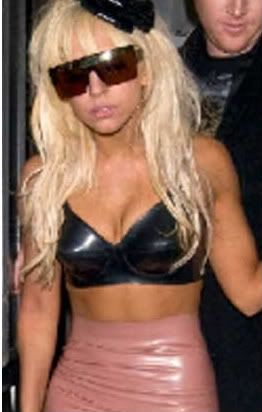 Well, we won't get ahead of ourselves here.
I have to give ol' girl credit on that tail piece, but I think that's where it stops.
She needs several nose reductions, her eyes brought closer together, and a new stylist (cause that knock-off Bjork shit isn't gettin it done) before she gets official stamp of approval from your boy Ollie, but ladies of the world take heed, Gaga is bringin' some serious heat in the backyard so you better double up on your squats and thrusts.
Damn. I can't stop peepin these joints.
-Ollie