because the jerk-offs that decide the days of national holidays decided to put Veteran's Day on a FUCKIN TUESDAY... yeah that's right, no 3 day weekends this year, you get to have Tuesday off (if you even get that).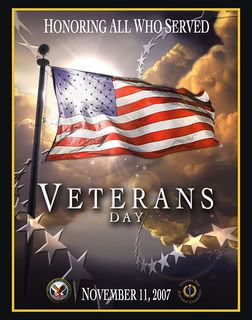 I understand that the actual date is November 11, but can't it be observed on the closest Monday/Friday to afford the people lucky enough to get the day off at least the benefits of a 3 day weekend???
Just so all (6) of the readers of this blog know, I am indeed coming into work on my day off to deliver a little suntin suntin for you for being loyal, so you better appreciate that.
-Im still a Maverick