After a 3 year hiatus from the winner's circle your favorite blogger, Young Ollie Da Don, finally won the football pool ive been participating in for the last 5 years.
Big ups to Phil Dawson for bangin home that career long 56 yard field goal to put the browns up 2 with under 2 minutes left in the 4th quarter. Yo Phil how did you feel after you punished that football for the 5th time tonight??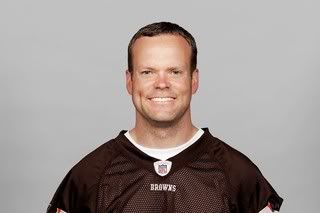 I can only imagine Phil...
On the flip side of that coin, Rian Lindell (the Buffalo Bills place-kicker)was not available for questioning after missin the 47 yard-into-the-wind field goal reminiscent of the
WIDE RIGHT
incident in the 1991 super bowl by now infamous place kicker Scott Norwood.
As for Brady Quinn, aside from being incredibly suspect: (please refer to photo below)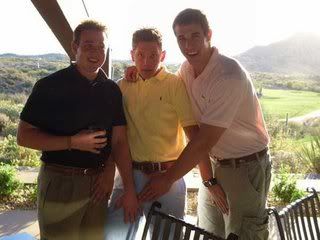 We've all been waiting to see him get some starts and prove once and for all that he is actually a worthy QB. He showed some metal last night in only his second start against a tough, albeit struggling as of late, Buffalo Bills squad. Im not gonna jump on the bandwagon just yet, but the Browns could play a spoiler roll in the AFC north.
In other football news, im calling for the head of Norv Turner. He made some absolutely awful coaching decisions on Sunday and allowed the once heavily favored (to win the Super Bowl) Chargers to fall to a sub-par 4-6 while Denver jumped up to 6-4 with a hard earned victory in Atlanta. If San Diego wins outright they will still turn in their worst record since 2004, and I for one dont get it. Marty Shottenheimer wins 14 games and gets released, only to be replaced by the notoriously bad head coach Norv Turner?? He still has a job when hes lead the Chargers to back-to-back seasons where they started out 3-5 and 4-6 respectively?? I just dont get it.
Chargers, Norv Turner, L.T., and Phillip Rivers especially, you need to step yo' fuckin game up!
Honorable mention to the Eagles and Bengals for puttin up the first tie in 6 years, and an extra special shout out to Donavan McNabb for not knowing that ties were possible...
HAHAHA. this muhfucka!
-Ollie