and Christina Milian is one of em. Damn Boy, shes BAD!
Great face, solid chest plate...
whew, would you look at that midsection?
Look at that arch folks. i know, its airbrushed and photoshopped right??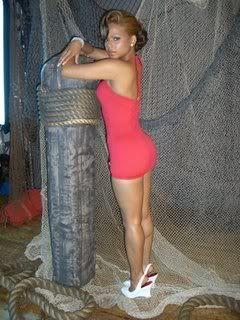 WRONG!!! look at that hook and arch game. This is an olllld photo too. You know shes keepin it extra tight now that shes a celebrity... that looks like a prom photo. lol.
Nick Canon, yousa fool bwoyie!!! you was hittin that, now you hittin this...
her dome piece is twice the size of yours son!! plus shes over the 40 hump, botox can only do soooo much...
I know what youre thinkin though nick, no prenup means your gettin that extra heavy paycheck when you leave her ass next yuuurr!!! I aint mad at that...
-Ollie in lust