Angle 1: Solid Thigh Game
Angle 2: She is definitely showin signs of thickness...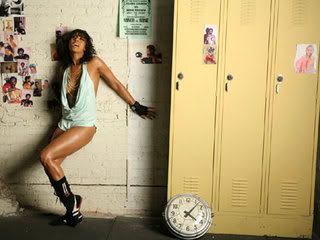 Angle 3: Am i seeing the hook and arch?? Yes I do believe its tryin to poke out... is that just good angle execution or is that a real backyard im seein??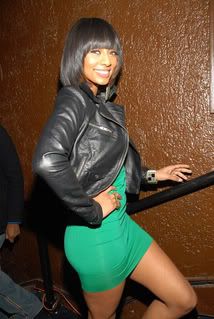 **Side Note: that weave is doing nothing good for honey dip**
Angle 4: KAPOW!!!!! those pleather joints look painted on!!
Again, it looks like shes givin us the poke, and im not getting the definition i want. I've googled, flick'r'd, and twittered this broad and this is all i have been able to come up with...
So we're gonna ask that punk Terrence from 106 & Park to give us the final verdict..
"Yo Terrence is that ass right??"
Judging by that look on homie's face, we still can't call it...
Ms. Hilton (no not you Paris, i know you read this blog) can we please have some more evidence in the form of a KING magazine spread?? Shoot me an Email and we'll get it taken care of.
-Ollie the asshunter