It took a while to go through the photos from new years, and my camera died before MOST of the good shit happened, but I still got some stuff fo' dat ass.
Started talkin to this chick and noticed she had a broken arm...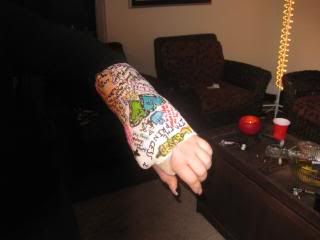 I asked her what happened, apparently she fell down at her wedding and spent the first night of marriage in the hospital. DYNOMITE! Her husband thought I was tryin to swoop on his prey, no worries homie, TBC had me in sight all night.
The biggest chick I've seen in the last year...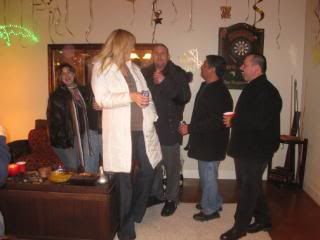 Literally 6'5" and wearing heels. Some people...
This cat walked in and I told him "I dont need flash anymore, that sweatshirt is lighting up the whole room". He laughed and posed...
Nice faux-hawk breaux...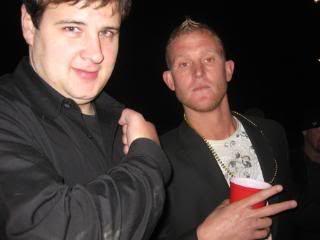 AND he gave me the scissors.
Random Cat-ass behavoir all around...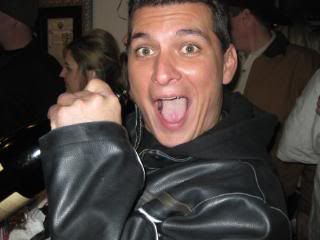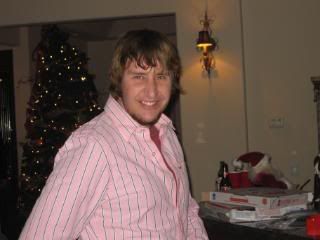 Is that the "slick ricky" invented by "J-Bone"?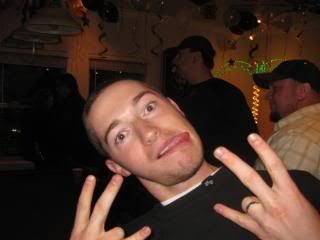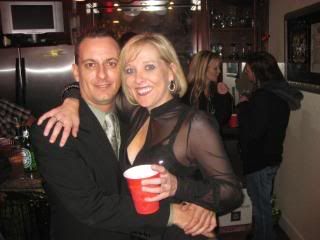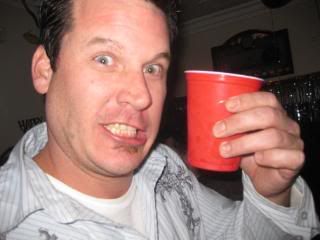 This dude thought his chick was the business. When I first stumbled onto her she was bending over arching her back real high, I asked her to repeat the pose and dude says "how much money you got" HAHAHAHAHAHAHA.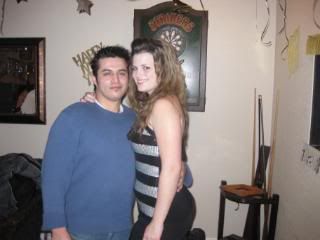 I caught her about 15 minutes later when her boyfriend/manager (she's a model LOL) wasn't around... This is the best she could pull off...
She tried. Lots of older birds that didn't make the grade...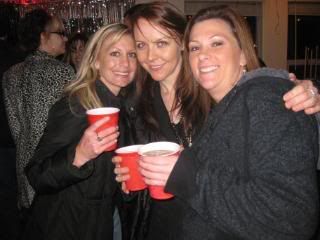 Homegirl on the left (above) is WILD. Ive known her for a minute, she's pulled some serious stunts over the tenure of our knowing eachother. Im gonna leave it at that.
TBC sav'd up and told the DJ that the music was wack and she was putting on satelite radio off the tube...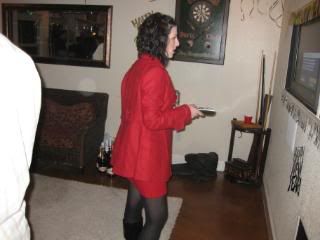 Underage cats show up?? Of course...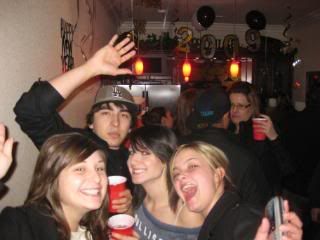 **Side Note** Almost got into a fight with these little maggots. My camera came up missing for a while, I told them they had 10 minutes to return my shit or I was fuckin everyone up. I get my camera back, but it was returned by the model's manager. HAHA.
Some birds of prey...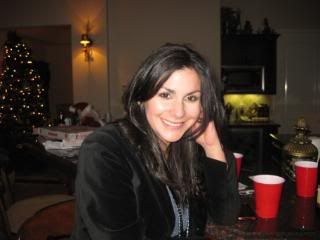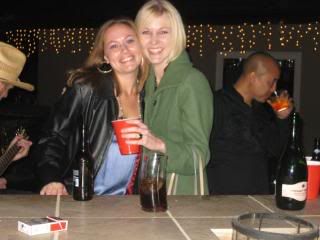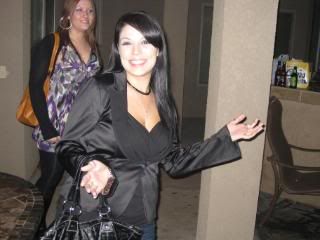 Homegirl in the green had the ill smile and was super photogenic, if you read this, thanks for all the photo ops...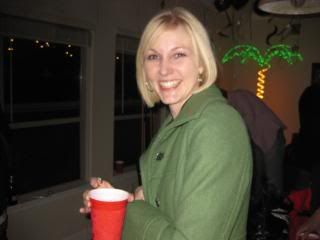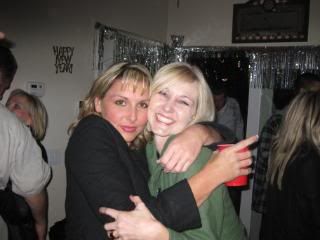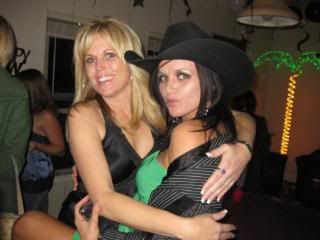 This cat was from South Africa and was shamelessly mackin on every bird in the building. I kicked it with him for like 2 hours, one of the funniest cats ive ever met.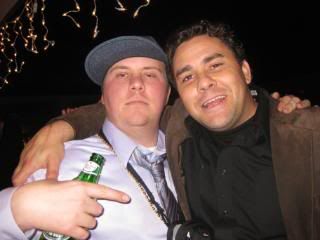 After that, the rest of the night is just a blend of the same people doing the same poses just more intoxicated. Didnt catch the naked lesbian throwdown after hours cause the battery was cashed.
Oh well, met loads of people, clowned on all of em, made a couple enemies, ya know, a normal day in the life of Oliver Wrist.
Rang in the new year right. If any of the people in the pictures happen to read this, I dont remember a single person's name from that night. To the model chick, if you want your name published, shoot me an e-mail. nickelplatedbama@gmail.com
-Young Ollie Tha Ruler