I was just thumbin through some random myspace profiles and came across this gem right here...
CLICK HERE
I think i've made it abundantly clear how i feel about 90% of white rappers, hell most rappers in general but this kid, well, he may just take the cake.
If you're lazy and choose not to click the link, here's some motivation for ya...
Taken directly from his "my photos" section on myspace...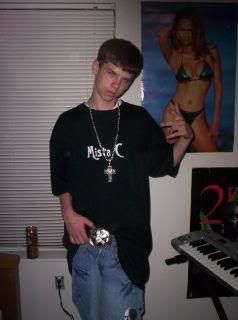 Judging from that haircut alone one would have to assume he was from some podunk midwest state, i.e. Iowa, Kansas, etc. But no, he's a left coaster folks. I cant make this shit up. His name is "Mista C" and his grill stays shinin...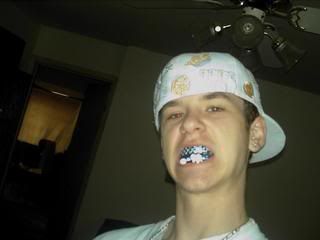 HAHA. Damn pimpin, youz cold on these hoes..
-Ollie the provider