Im really not in a good mood so im gonna put somethin up to make me laugh and hopefully everyone else can appreciate it too. This movie is flat out CLASSIC, and this is one of the funniest scenes i can remember from the House Party saga.
Bernie Mac (R.I.P.) going hard on ol' girl and the light skinned bruvah gettin all bent out of shape. "Now hold on there freckles" LOL. Damn BMac went before his time, one of the funniest cats to do it and had to be in order to replace Robin Harris (the father from the orginal House Party), eh fuck it lets roll that tape...
Man oh man... if you're like me and rewinded that shit like 6 times, you're ass is on the floor gasping for air.
This almost made me forget about that god awful performance by the CUBBIES last night. Good Lawd 'n heaven, i almost cried.
Yo Mac, what you got to say to these cats out here who think being a CUBS fan is a front?? (must watch)
All in all the House Party movies were staples in my movie collection, save for that god awful house party 4 with suspect ass Marques Houston.. now that homie is just flat out ho-cakish..
evidence: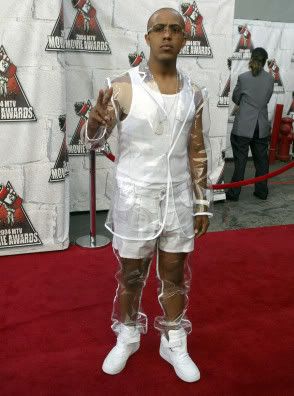 Nuff said...
- Salty Ollie