Looks like ol' girl is gonna cash in on being the oven that baked up Weezy's latest creation.
Looks like Weezy got a little of that yellow fever too. I aint mad at that, but isnt Weezy supposedly engaged to this broad:
who is that?? Thats Lauren London (new-new from ATL). Heres the problem, homegirl has NO ASS whatsoever: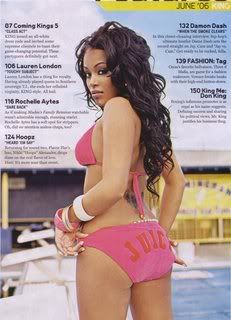 And when your fuckin wit weezy that backyard's gotta be right, i mean he used to hit this: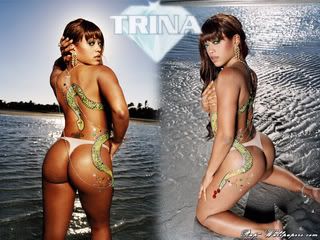 Thats mah girl Trina (the baddest bitch).
When i think about it, isn't weezy supposed to be fuckin superhead too? Damn, homie's hard on em. Do you Weezy, but stop that singin vocoder bullshit. Thanks.
-Dolliemite