I feel obligated to give a little background on this title. This bbotd has a special place in my heart. She was one of my original draft picks last year when me and smalls started this game of bad bitches, and the only reason either of us ever knew about her is because of my obsession with teenage smut television.. She was on this rotten show called "beyond the break" that featured a cast of 4 young cuties that also happened to be pro surfers, but enough of that, i present to you Birdie, the first black professional female surfer, a.k.a. Tiffany Hines...
and after endless searching i finally came up with the backshot...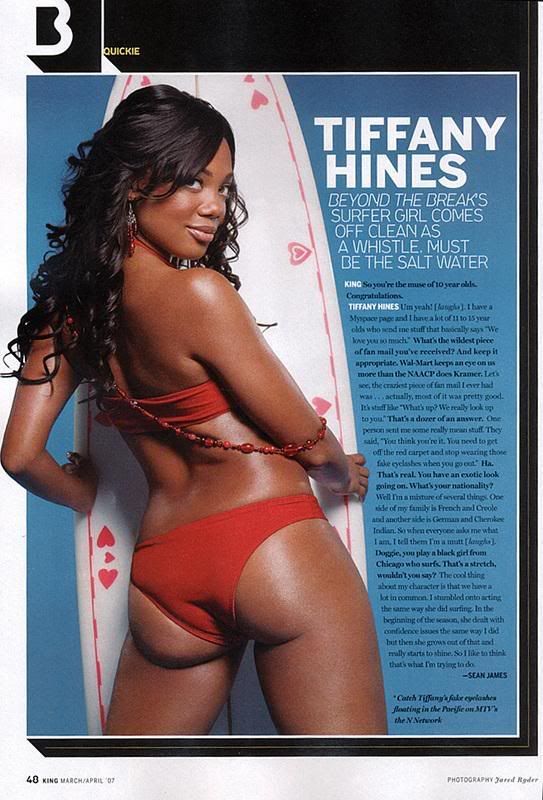 you see that crease?? thats what a backyard is supposed to look like...
Look, ive got lots of new heat for next week, but like i said before this girl is special to me in this game.
Big shout to Smalls.
-Allover